See the Success Stories of Our Earners
Verified Payment Proofs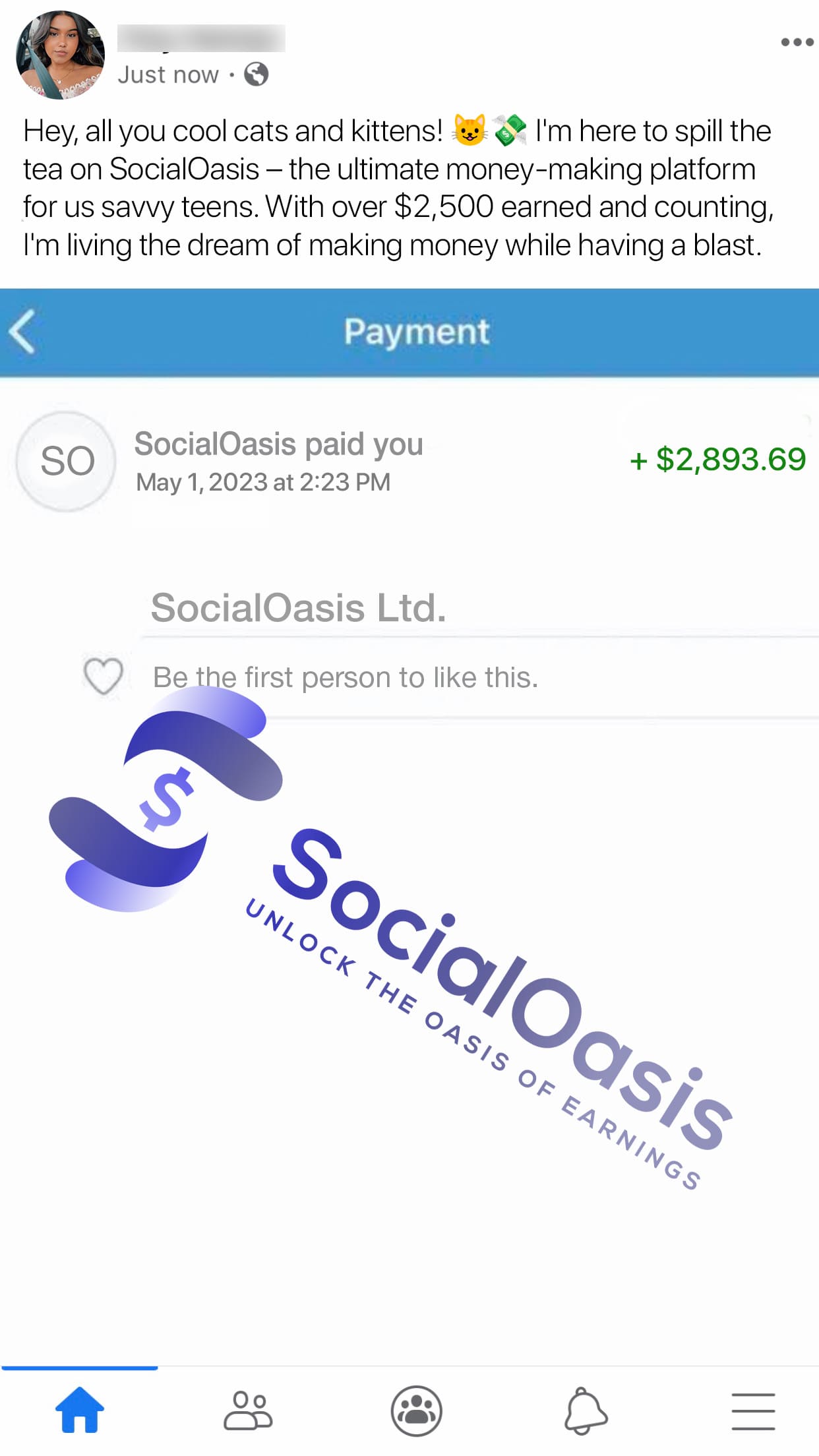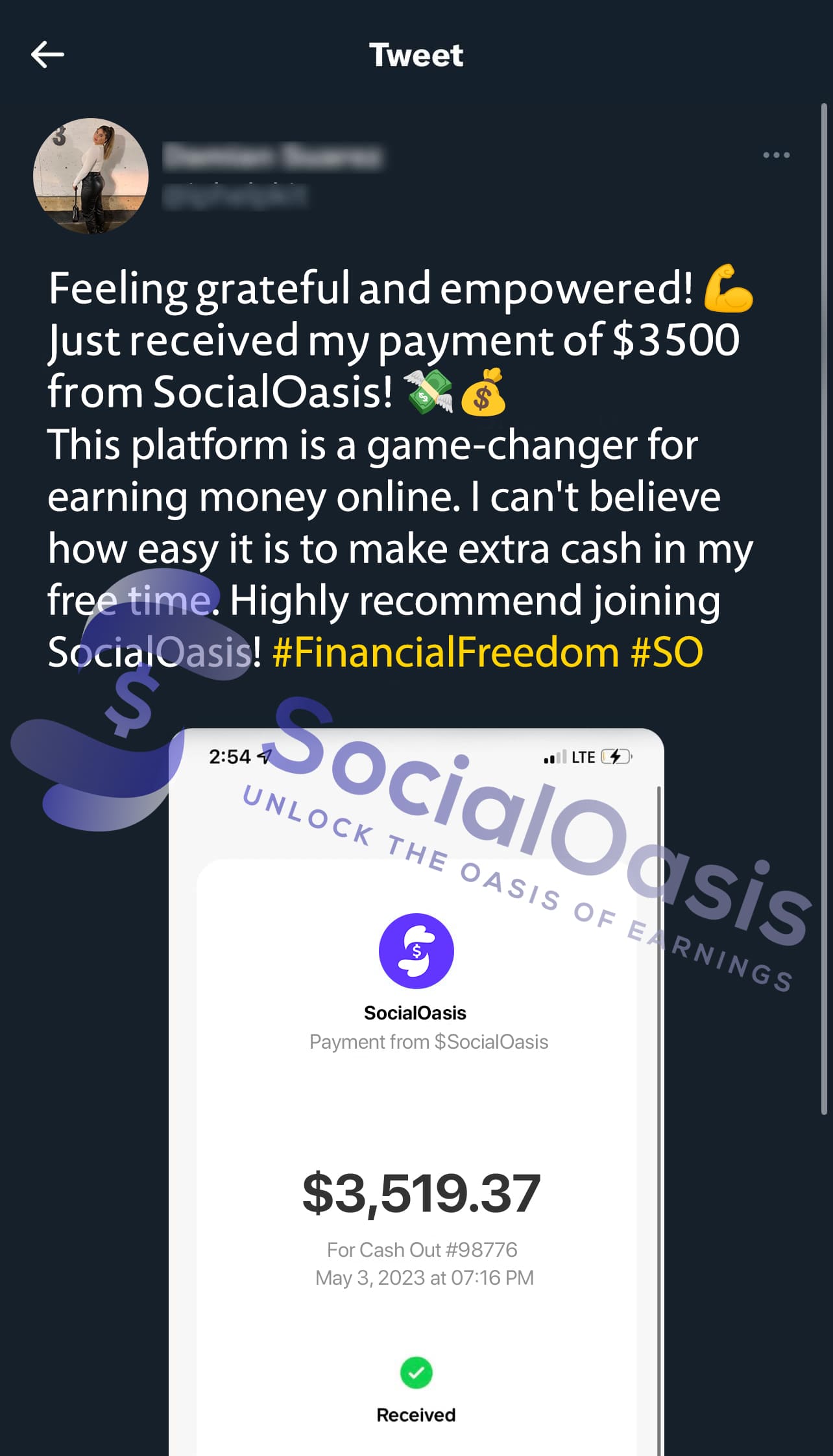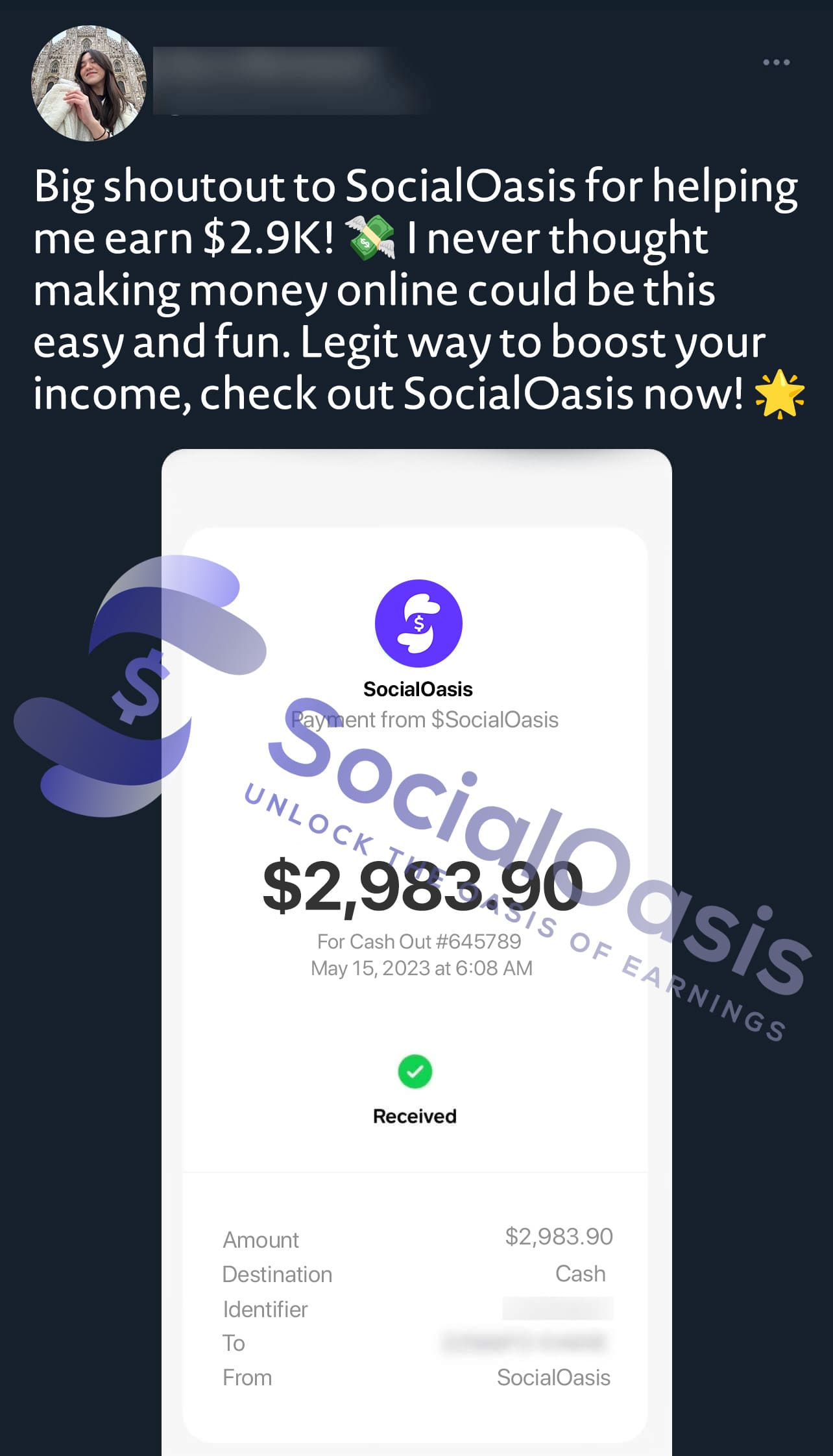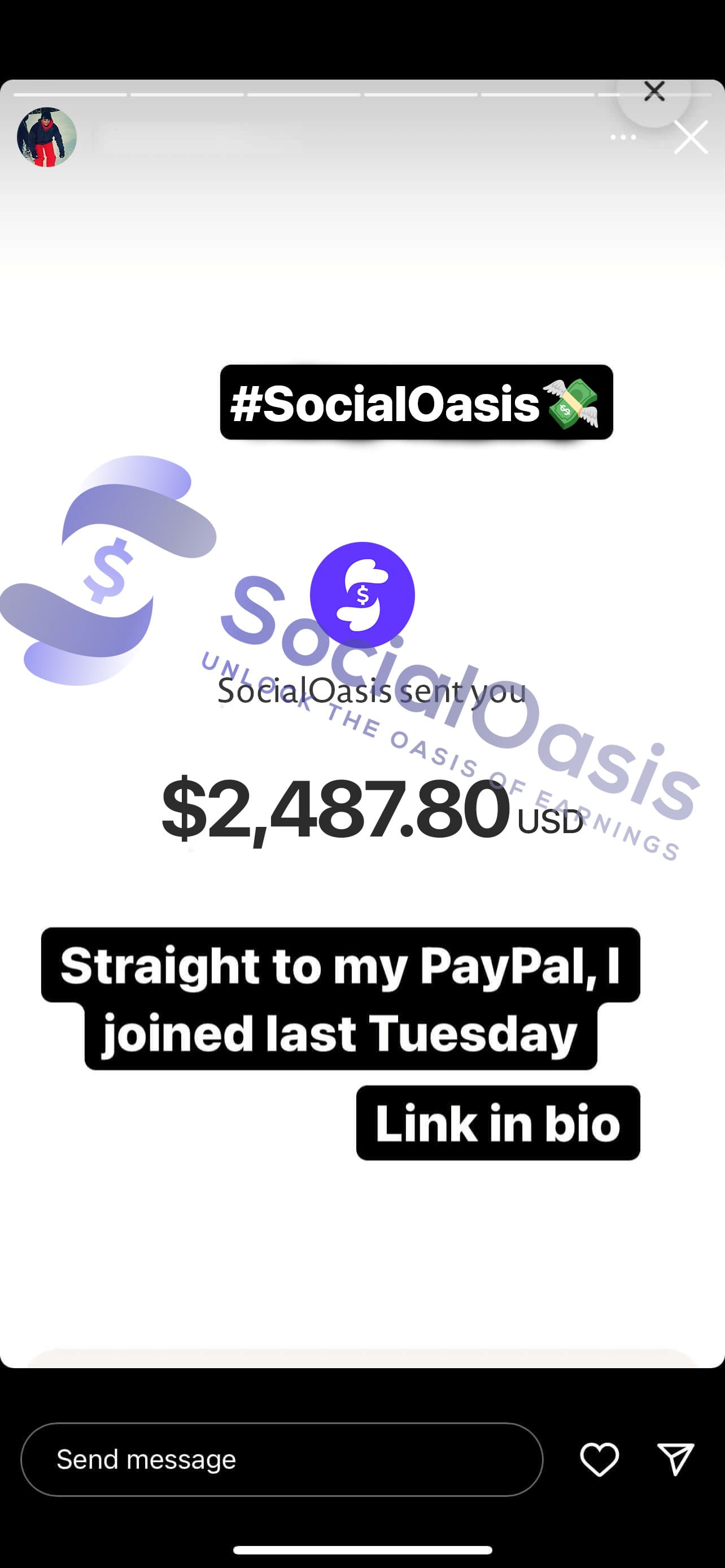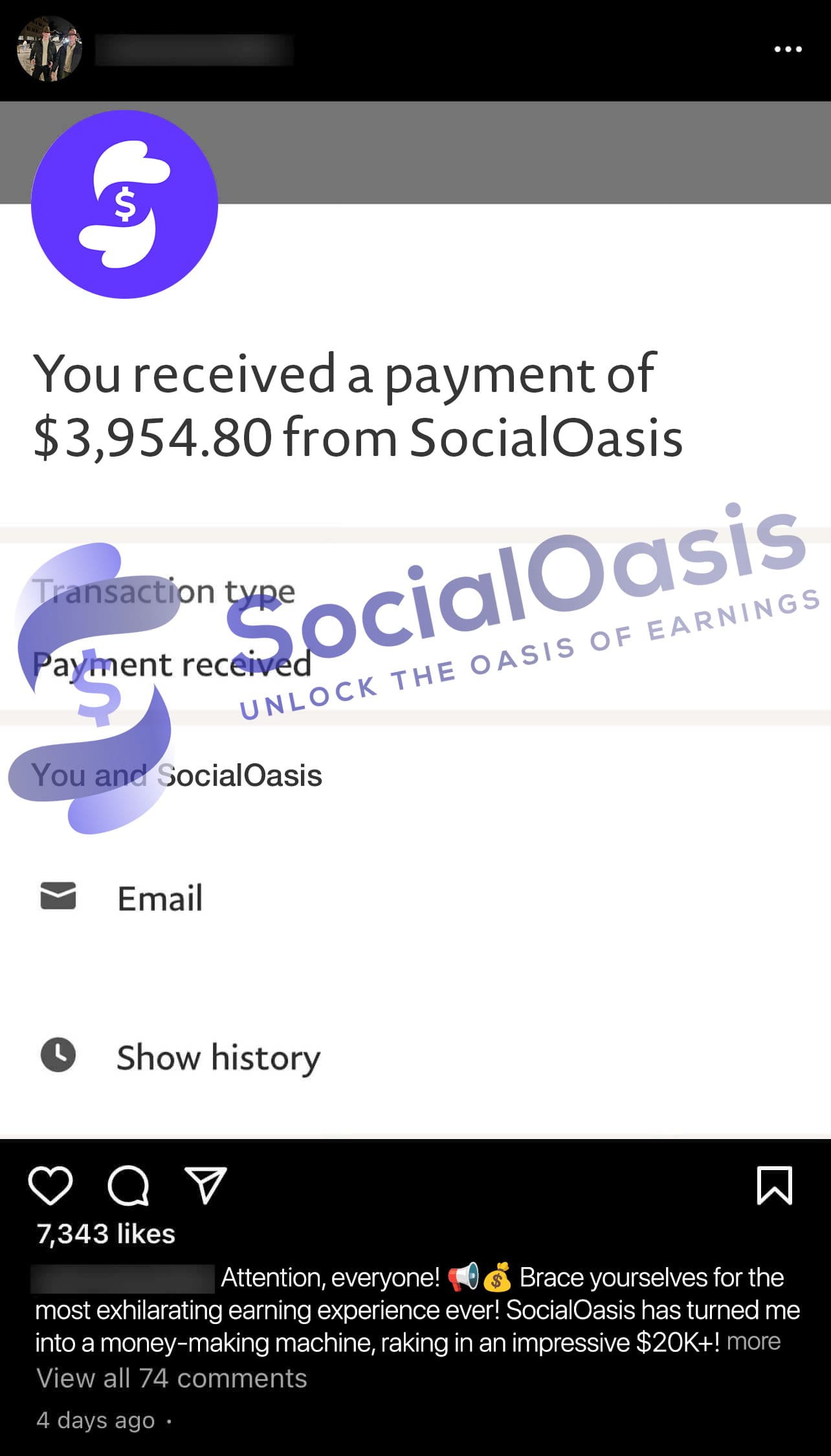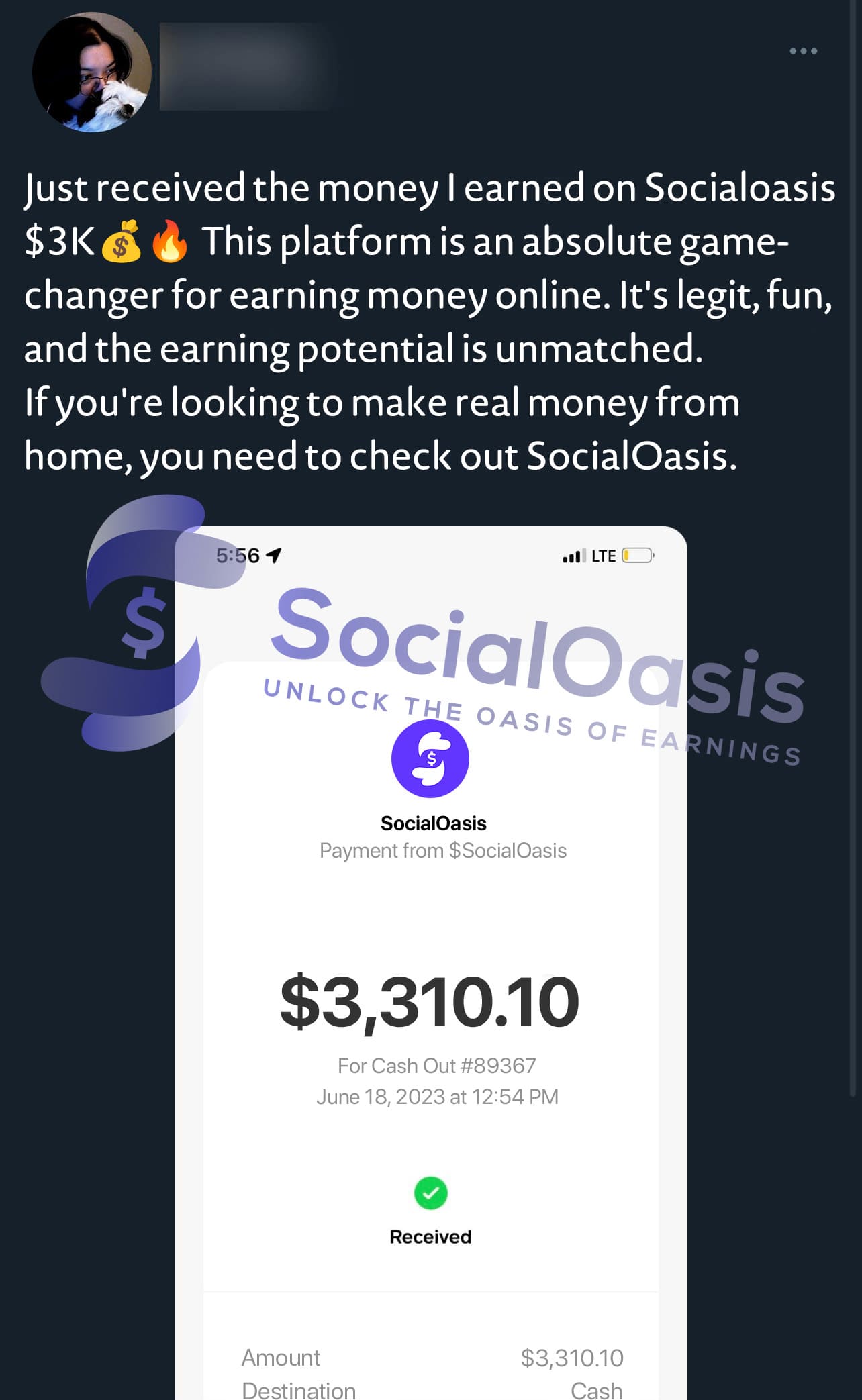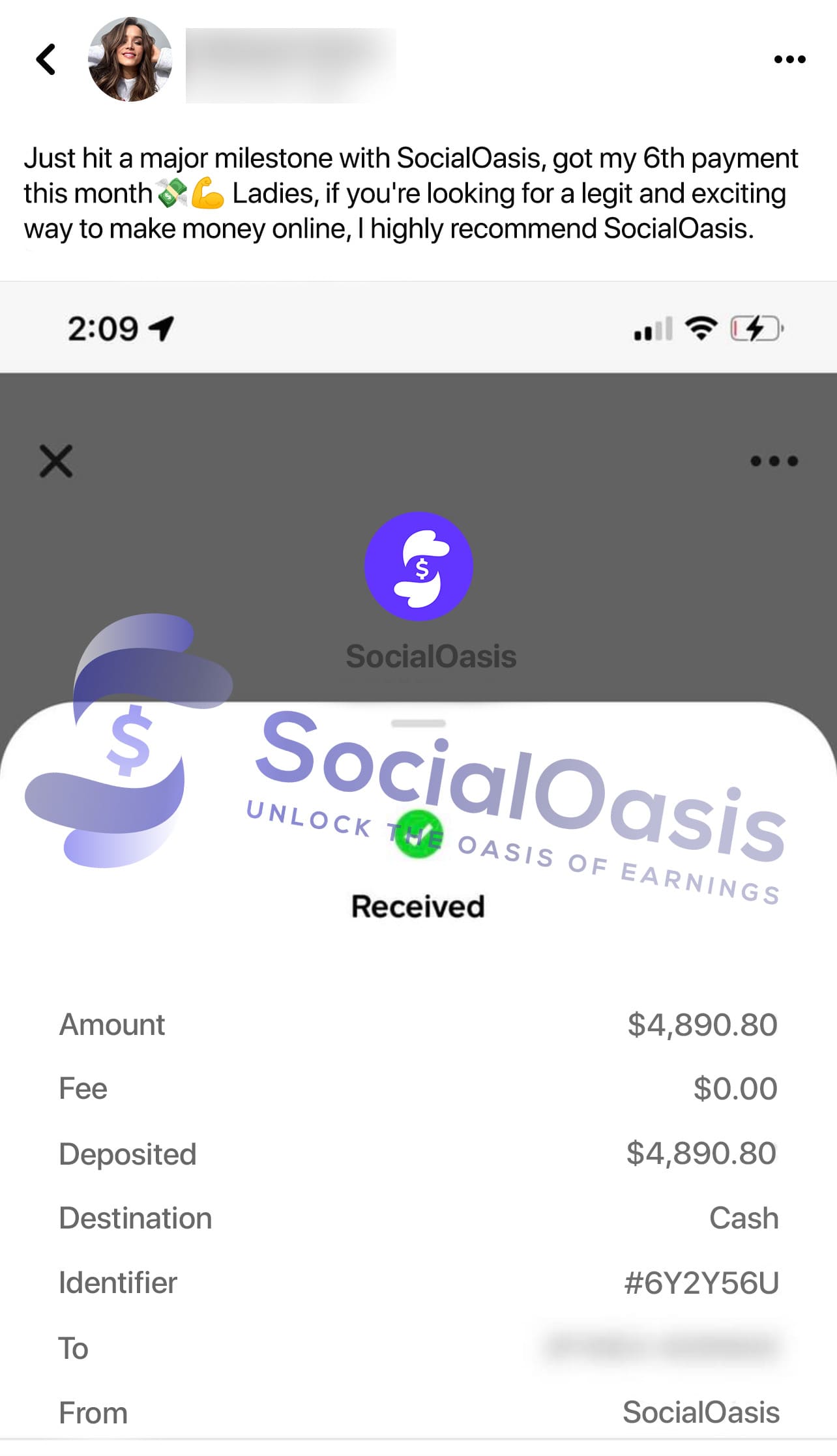 At SocialOasis, we take pride in our commitment to transparency and providing our users with genuine insights into the earning potential of our platform. On this page, we are excited to showcase real payment proofs from our satisfied users, giving you a glimpse of the real success stories that SocialOasis has enabled.
Our vibrant community of earners is thriving by engaging in a variety of activities, such as completing offers, referring friends, and exploring our diverse opportunities. These payment proofs represent actual earnings received by our users, showcasing the tangible results that can be achieved on our platform.
You can browse through the testimonials and payment proofs below to witness the exciting journey of financial empowerment experienced by our users. SocialOasis has been a catalyst for transforming dreams into reality, and we are thrilled to share these achievements with you.
We understand the importance of credibility and trust when it comes to online earning opportunities. Rest assured, these payment proofs are provided by genuine users who have experienced success through SocialOasis. We are dedicated to ensuring a fair and rewarding experience for all our users.
As we continue to grow and empower more individuals, this page will be frequently updated with fresh payment proofs from our ever-expanding community of successful earners. The stories you see here today are just the beginning of what awaits you on SocialOasis.
Join us now and embark on your own journey towards financial freedom. The possibilities are endless, and your success story could be the next one featured here. Don't miss out on the chance to earn, connect, and thrive with SocialOasis.
Become a part of our thriving community and start earning today! Let's shape a brighter future together. Happy earning!
Join the Earning Revolution
Start earning up to $500 per day by leveraging the power of SocialOasis. Sign up now and unlock unlimited earning potential.